AMarie's layout ideas ~ Playing with colors
Hey all! June is in its middle, and there are so few layouts in the linky... where are you, scrappers?
Do you need inspiration? You can visit the
June DigiHop
and grab some marvellous freebies. You can visit the
FlickR gallery
and pick up ideas in the beautiful layouts uploaded there.
You can also have a look at this page by Saar from
SSD gallery
: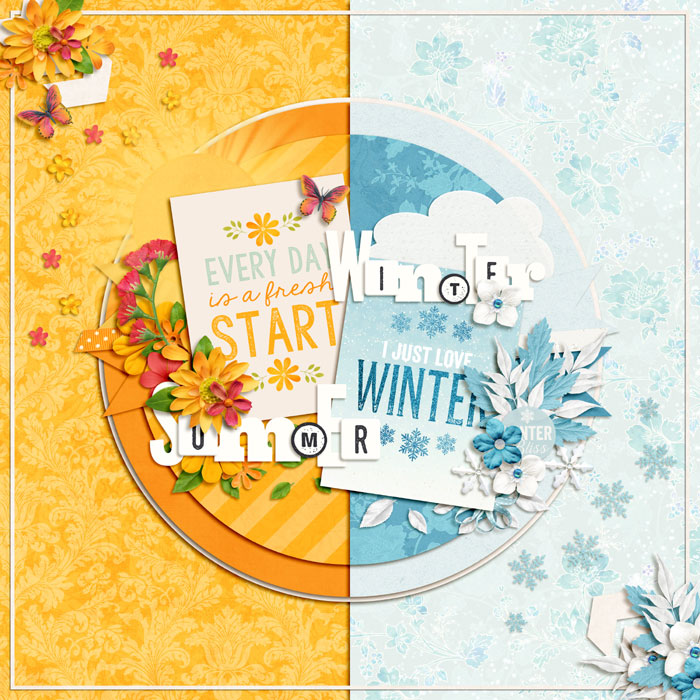 I love the concept of '2 in 1' in the layout, dividing the page in two parts with two different colors. She made two monochromatic pages in one! That is a fabulous idea, right ?
I challenge YOU
to do a '2 in1' beautiful page. You can divide your page as you want, vertically or horizontally, with an angle or following the diagonal....
All you have to do is to
choose 2 matched colors
, and to play with them, each in its part. Match the photos, too ! Go on !
You
can
do
it
for
sure
!
Here is mine as a sample.
But, first of all... enjoy !
Have a great day!
Anne-Marie